Matcha Mojito Mocktail
Posted by Sanne Vloet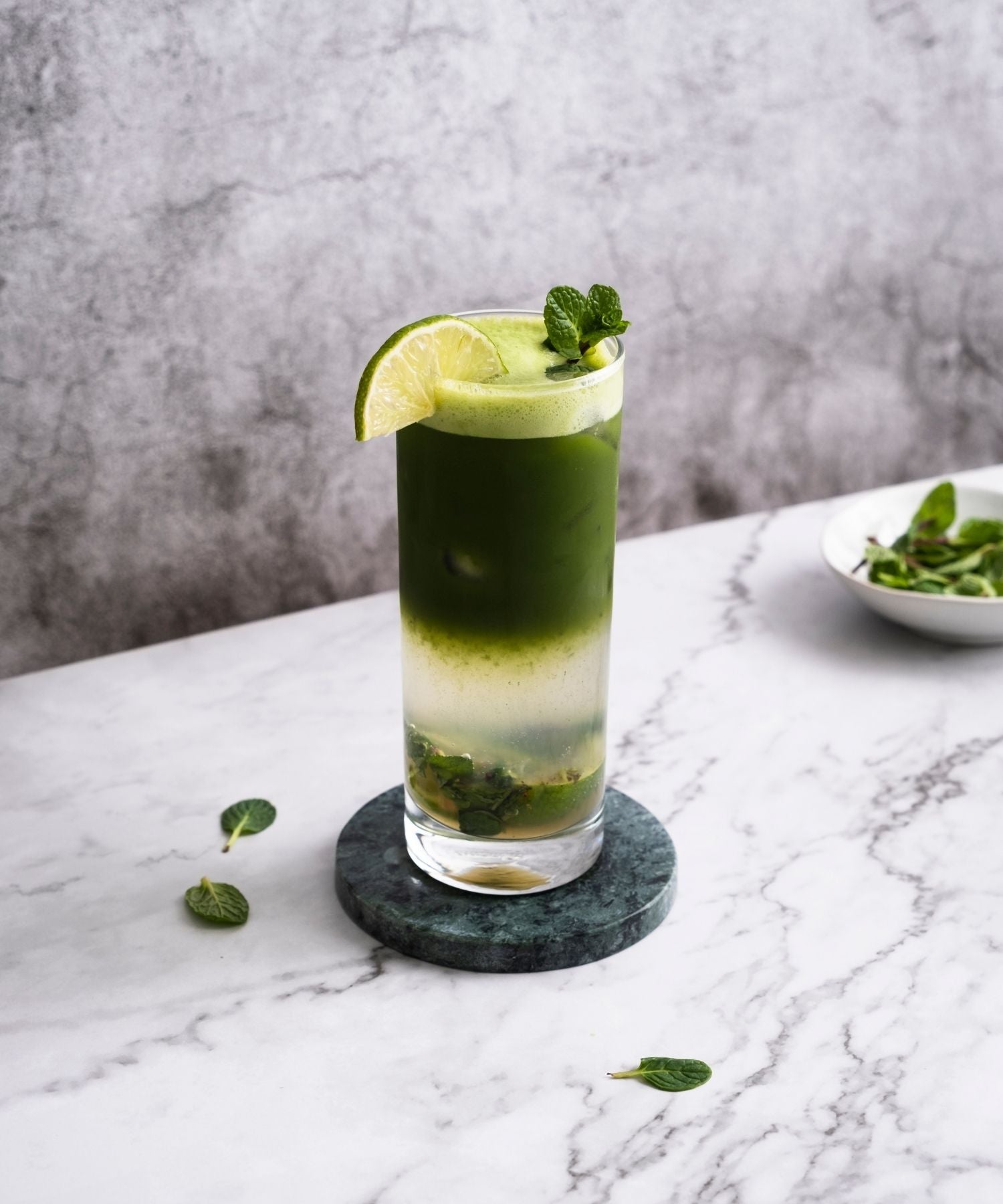 Matcha Mojito Mocktail
Who doesn't love a Mojito? Swap the alcohol, syrups and sugar for matcha, lime and mint. On ice of course. Whether you're on vacation or just craving a night out on the town, this drink will keep you energized and ready to explore.
INGREDIENTS 
2 bamboo scoops of matcha & 75 ml hot water
1 tsp maple syrup 
1 lime, divided + 2-3 more slices for garnish
3-4 mint leaves (+ more for garnish)
200-250 ml club soda
Ice
METHOD 
Make a matcha shot and let it cool.
In a serving glass, muddle together half of lime, mint leaves and maple syrup.
Juice another half of lime. You should have about 15 ml (1 tbsp of juice).
Add ice to the serving glass.
Pour the juice and club soda in the glass.
Add matcha shot and mix. 
Garnish with lime slices and mint and serve.
VEGAN - GLUTEN FREE - DAIRY FREE