Matcha Granita
Posted by Sanne Vloet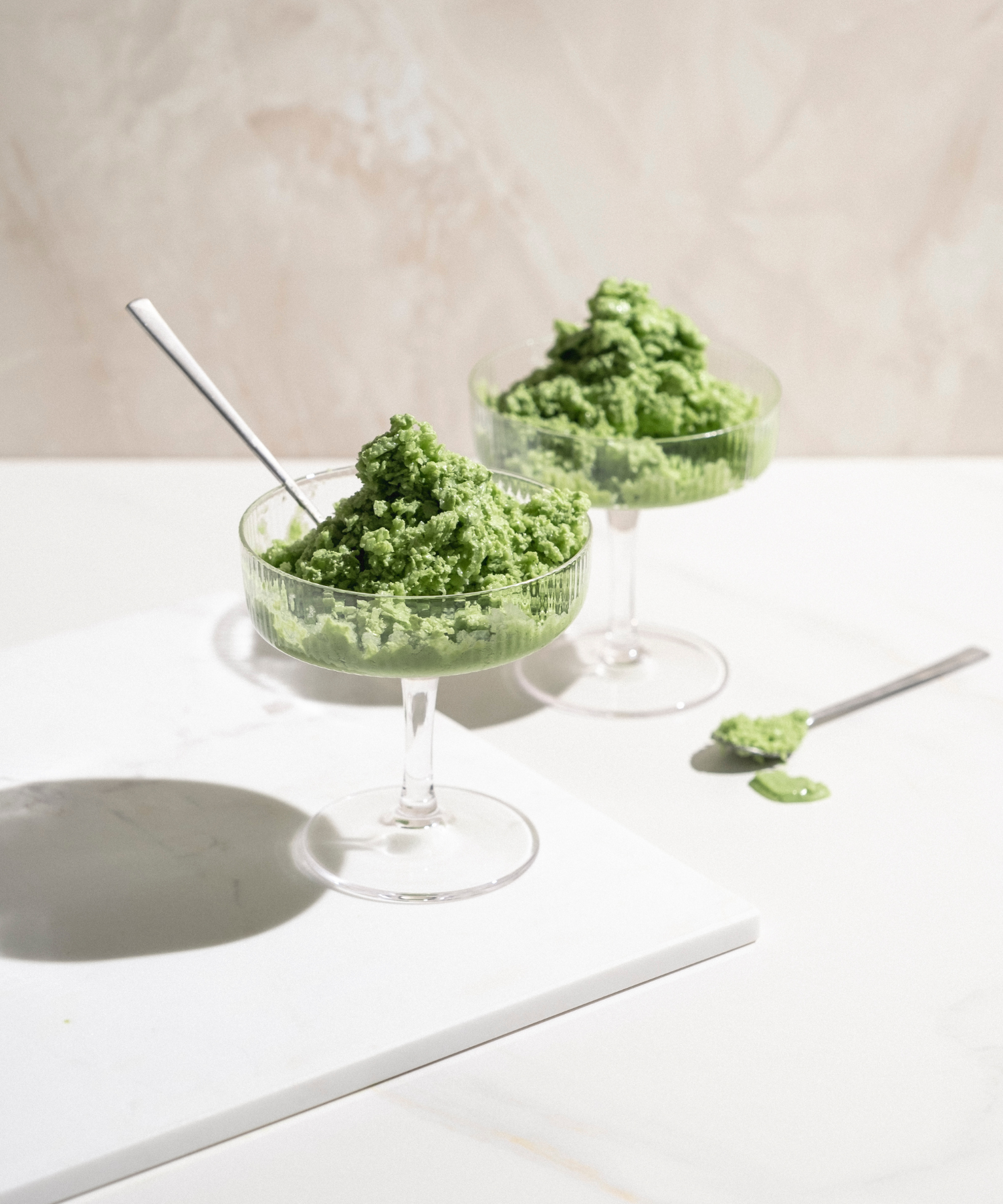 Matcha Granita
Like a Matcha Popsicle, but better. Our Matcha Granita recipe makes an icy, light and refreshing drink, perfect for a summer day or when you're craving something sweet. With only four ingredients (Nekohama Matcha, water, coconut milk and agave) swap your late night ice cream ritual for this creamy and sweet healthy treat. Our recipe makes 6-8 servings which you can freeze for later or share with your friends and family (if you're feeling generous). 
INGREDIENTS
Makes 6-8 crepes 
2g ( 2 bamboo scoops) Nekohama matcha

75 ml water

200 ml light coconut milk (or 100 ml full fat + 100 ml water)

1 tbsp agave/maple syrup
METHOD
Brew a matcha shot.

Pour coconut milk into a shallow freezer safe dish.

Add matcha and sweetener.

Mix and freeze for at least 4 hours.

When ready to serve, take granita out of the freezer and let it sit for a couple of minutes on a counter. Then fork it breaking up any large chunks.

Divide between serving glasses and enjoy right away.