Matcha Shortbread Cookies
Posted by Sanne Vloet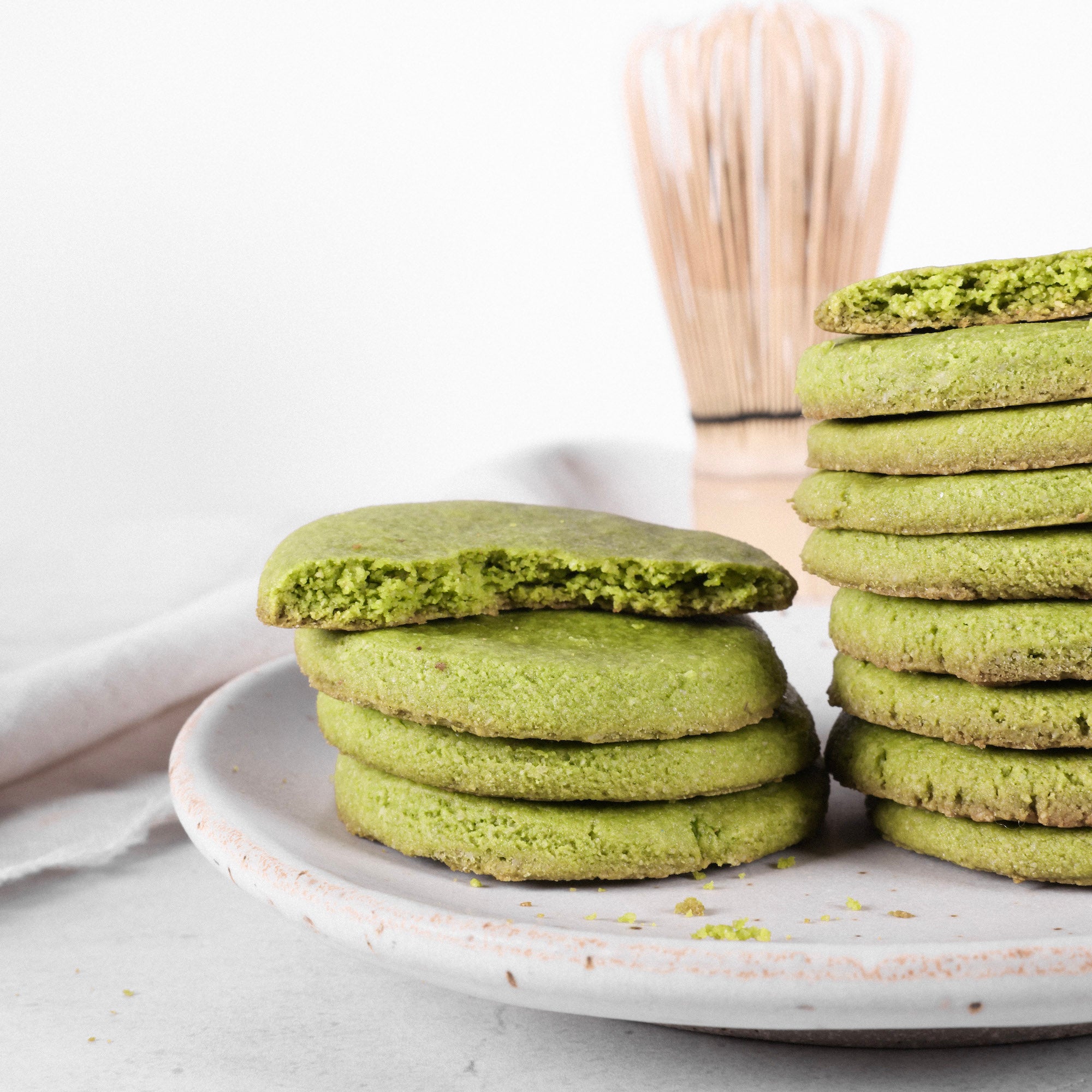 Matcha Shortbread Cookies
Shortbread is not only one of the easiest desserts you can possibly make, it's also one of the most adaptable. All that to say, have fun with this one (you can't really mess it up)! This easy, crisp, melt-in-your-mouth shortbread cookie recipe comes together with 6 ingredients you likely already have in your pantry. Simple, quick to make and packed with nutrients and caffeine from the matcha, these cookies hit the spot. Pair with a cup of tea or one of our matcha drink recipes, and you're golden.
2 cups almond flour
1/3 cup maple syrup
¼ tsp baking soda
2 tsp matcha
2 tsp vanilla extract
Pinch of sea salt
1 tablespoon extra virgin olive oil
METHOD
Combine

all dry ingredients in a bowl . Mix maple syrup, vanilla extract and olive oil in a small bowl and add this to the dry ingredients.

 

Mix everything gently together with a hand whisk until green and smooth.

 

Store the dough in the freezer for 30 minute or in the fridge overnight.

 

Place dough on a piece of parchment paper, add another piece of parchment paper on top and roll out the dough till about 1.4 – 1.8 inch thick.

 

Take off the top layer of the parchment paper.
Use a cookie cutter to cut out as many cookies as possible. Add these onto a baking sheet on a baking tray.
Bake for about 7-8 minutes in 350F ( 180 C ) until edges are brown. You can store the cookies up to 3 days room temperature or 7 days in the fridge. Enjoy!
*** Notes: The dough is easy to store in the freezer and to make in advances!
VEGAN - GLUTEN FREE - DAIRY FREE