Dalgona Matcha
Posted by Sanne Vloet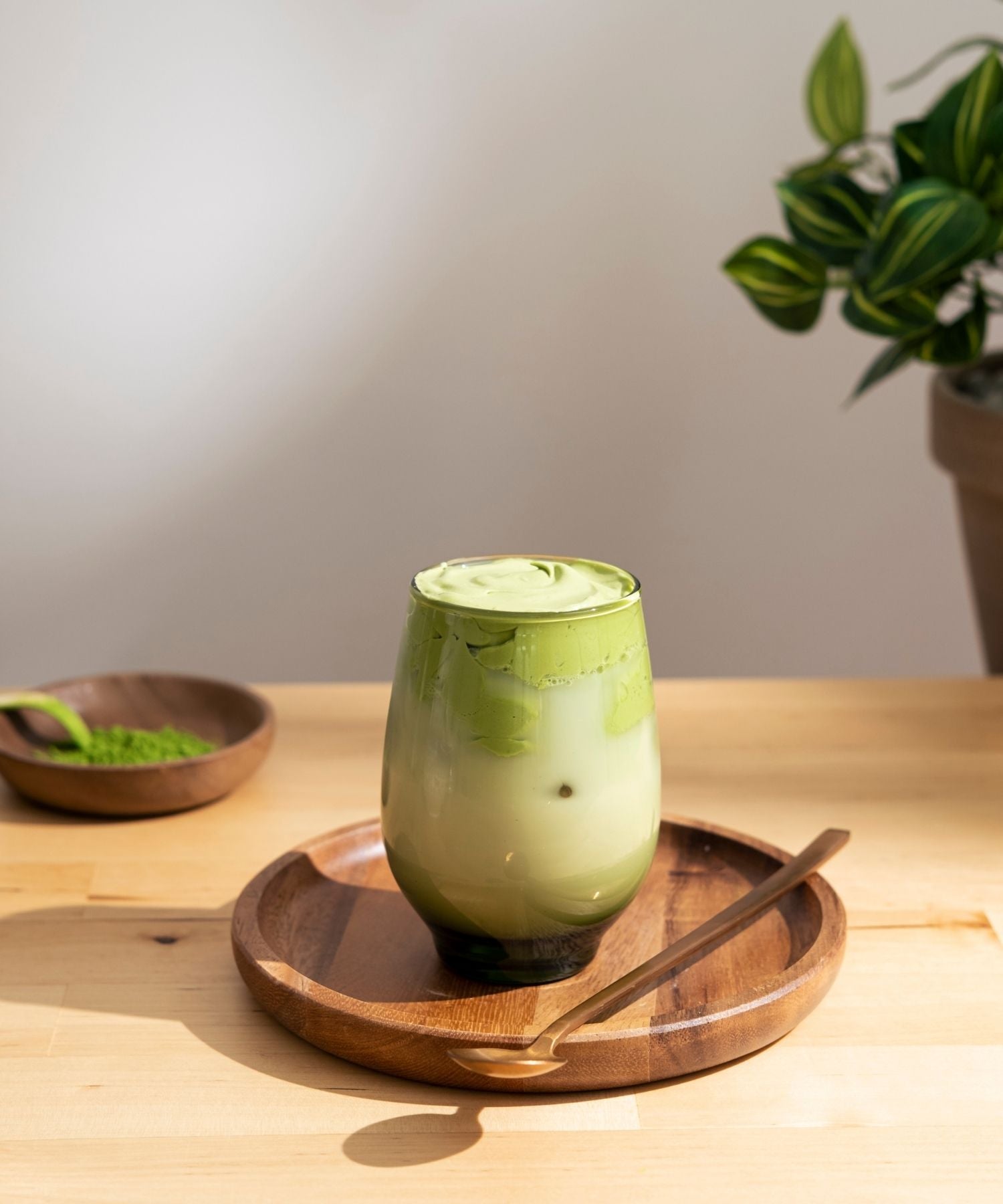 Dalgona Matcha
Dalgona coffee recipes have recently taken the internet by storm. The name Dalgona is the South Korean word for a type of honeycomb candy. So, as you can imagine, Dalgona coffee is made by whipping equal parts instant coffee powder, sugar, and cream – a sugary, overly caffeinated dream. Swap the coffee, sugar and jitters for matcha, oat milk and coconut cream, and you've got yourself a light, fluffy and naturally sweetened latte that won't leave you with that awful sugary coffee crash.
INGREDIENTS 
Serves 1-2
80 ml (⅓ cup) coconut cream or full fat coconut milk
15g (1 tbsp) matcha 
Oat milk
Ice (optional)
METHOD
Chill coconut cream overnight in the fridge or place in the freezer for 10 mins. Chill the bowl too. 
Whip the cream until thickened. Add sugar.
After the sugar has dissolved, add matcha and whip until matcha fully dissolves and there's no lumps. Be careful not to over whip or the cream will start separating. 
Add ice in the serving glass (optional). Pour in oat milk and top with whipped matcha coconut cream.
Serve immediately.
VEGAN - GLUTEN FREE - DAIRY FREE