Butterfly Pea Flower Matcha Latte
Posted by Sanne Vloet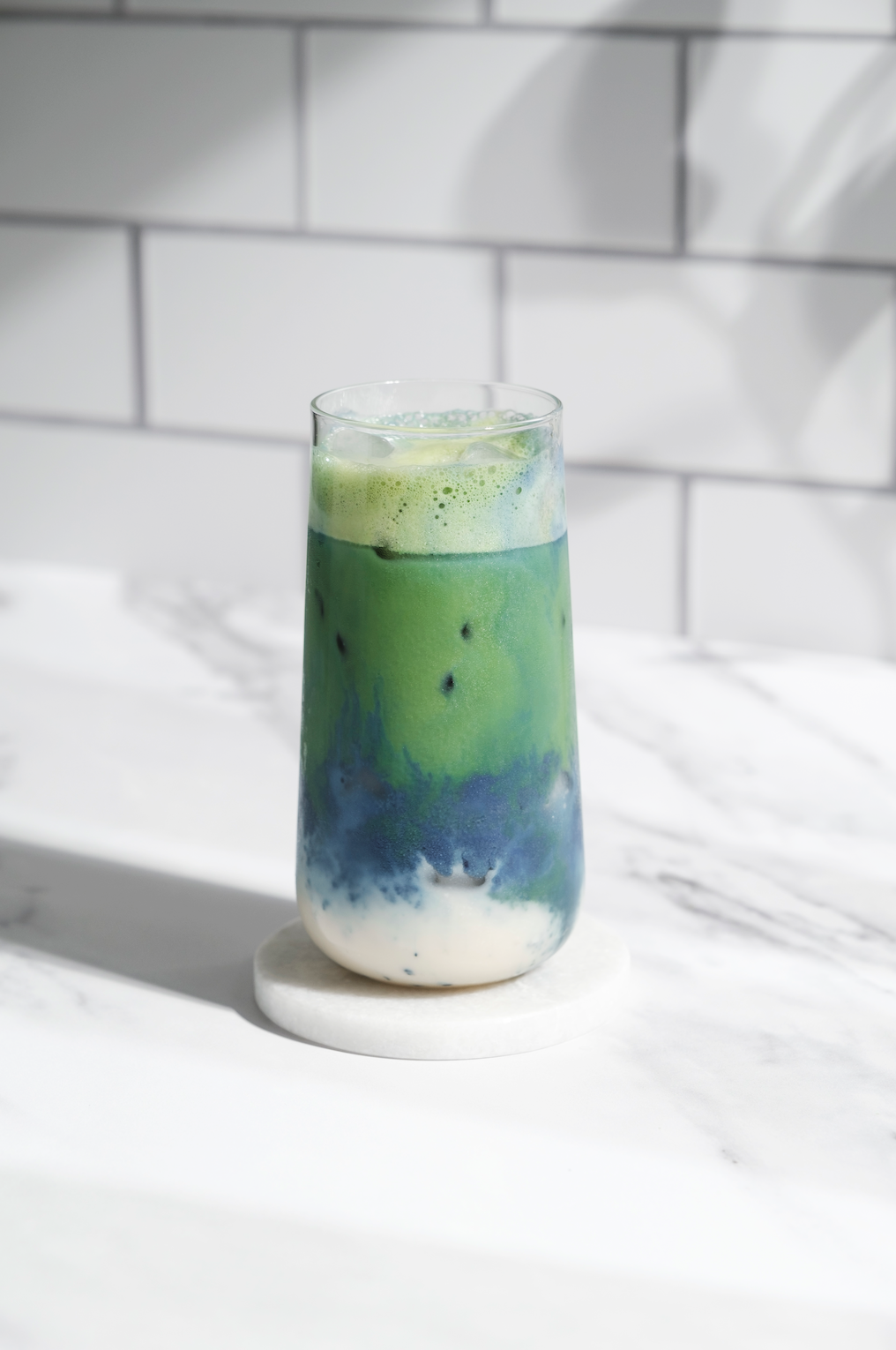 Butterfly Pea Flower Matcha Latte
Butterfly Pea Flower Matcha Latte
A kind of drink that's almost too pretty to drink, you know, our favorite kind? In this Butterfly Pea Flower Matcha Latte, we've combined two incredible ingredients to create the latte of all lattes. Packed with antioxidants, and plenty of other incredible health properties, Matcha and Butterfly Pea Flower are a health match(a) made in heaven. 
INGREDIENTS
For the milk layer:
60 ml (1/4 cup) oat milk

1-2 tbsp honey
For the butterfly pea flower layer
1 tsp butterfly pea flower powder

60 ml (1/4 cup) oat milk
For the matcha layer
2 g Nekohama matcha

15 ml hot water

60 ml (1/4 cup) oat milk
METHOD
1. Mix butterfly pea flower with oat milk using a whisk or a handheld frother until there're no lumps. Set aside.
2. Sift matcha powder and add just enough hot water to make a paste, about 15 ml. Whisk until matcha is dissolved. Add milk and whisk again. Set aside.
3. In a serving glass, add milk, honey and mix to combine. Fill the glass with ice. Carefully pour butterfly pea flower layer, followed by a matcha layer. Mix before drinking.