Berry Matcha Smoothie
Posted by Sanne Vloet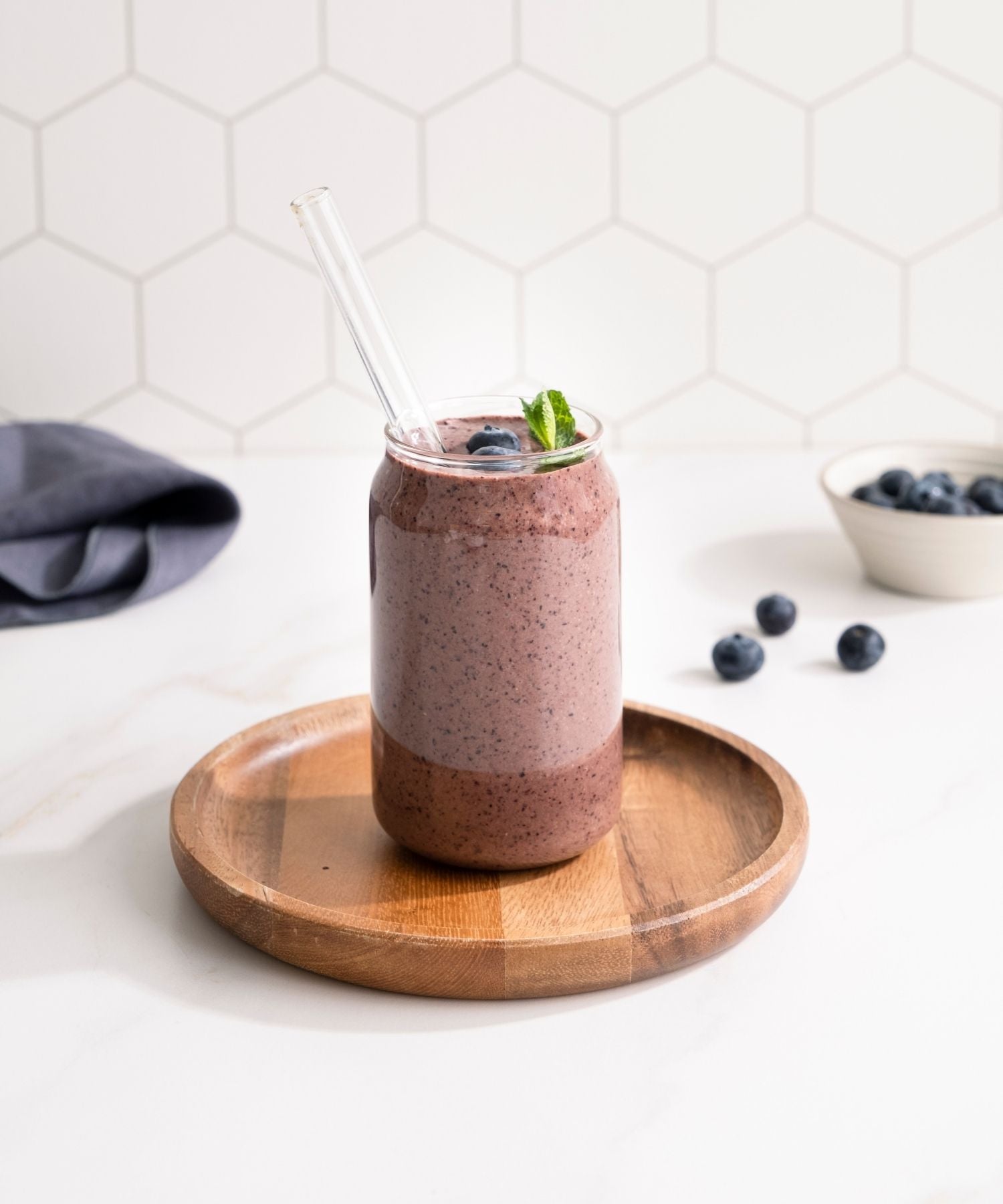 Berry Matcha Smoothie
The ultimate anti-inflammatory drink. Combining the rich antioxidants of our matcha with the vitamins and flavonoids of blueberries, this is an unbeatable combo that will keep you glowing, clean and lean. This nutrient-dense smoothie will not only decrease inflammation, but will also help balance hormones, provide clear skin and enhance natural energy levels. Toss these ingredients into the blender and you've got yourself a perfect morning routine.
INGREDIENTS 
1 cup of fresh or frozen blueberries

1 frozen banana

60g (¼ cup) full fat coconut milk or cream

60 ml (¼ cup) water

2g (1 tsp) Nekohama matcha powder

½ tsp ground coriander (it will intensify the blueberry flavor)

Matcha ice cubes
METHOD
Add everything to a blender and blend until smooth.

Serve immediately.
VEGAN - GLUTEN FREE - DAIRY FREE