5 Minute Matcha Mug Cake
Posted by Sanne Vloet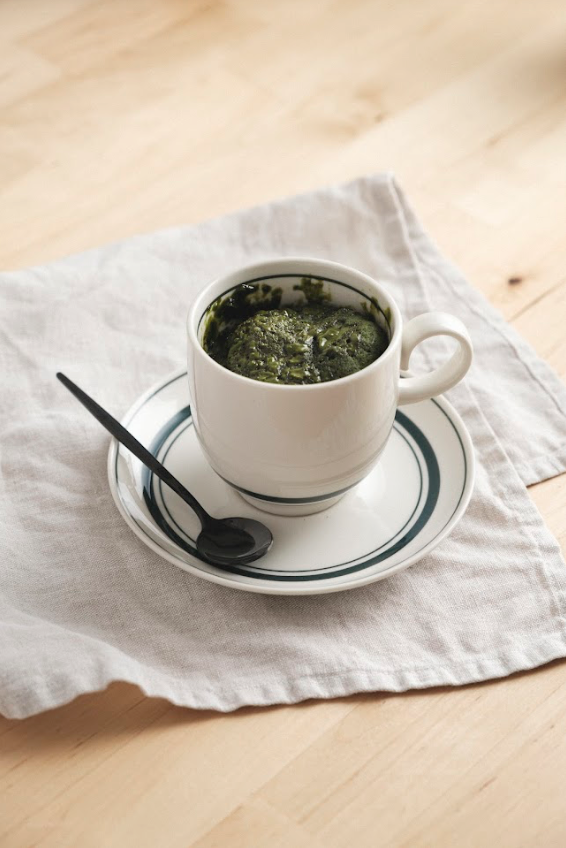 5 Minute Matcha Mug Cake
5 Minute Matcha Mug Cake 
Let's face it, when the calling for a snack hits, you simply have to answer. The 5 minute matcha mug cake is a quick little late night snack that will satisfy all cravings!
Serves 1 using a 250 ml cup
Ingredients:
5 tbsp plain flour

2 tbsp brown sugar

1/2 tsp baking powder

1 tsp (2-3g) Nekohama matcha

4 tbsp plant based milk

2 tsp refined coconut oil or other neutral oil.

almond extract

20-30 g Nekohama matcha chocolate
Method:
Mix all dry ingredients and sugar in a bowl. Sift.

Add milk, oil and mix until just combined. Be careful not to overmix.

Add the mixture into a microwave safe cup (200-250 ml)

Add 2/3 of chopped Nekohama matcha chocolate and mix it in. Top with the remaining chocolate.

Microwave for 1:30 min (700W) or 1 min (900W)

Let it cool slightly and enjoy.