Matcha Bubble Tea
Posted by Sanne Vloet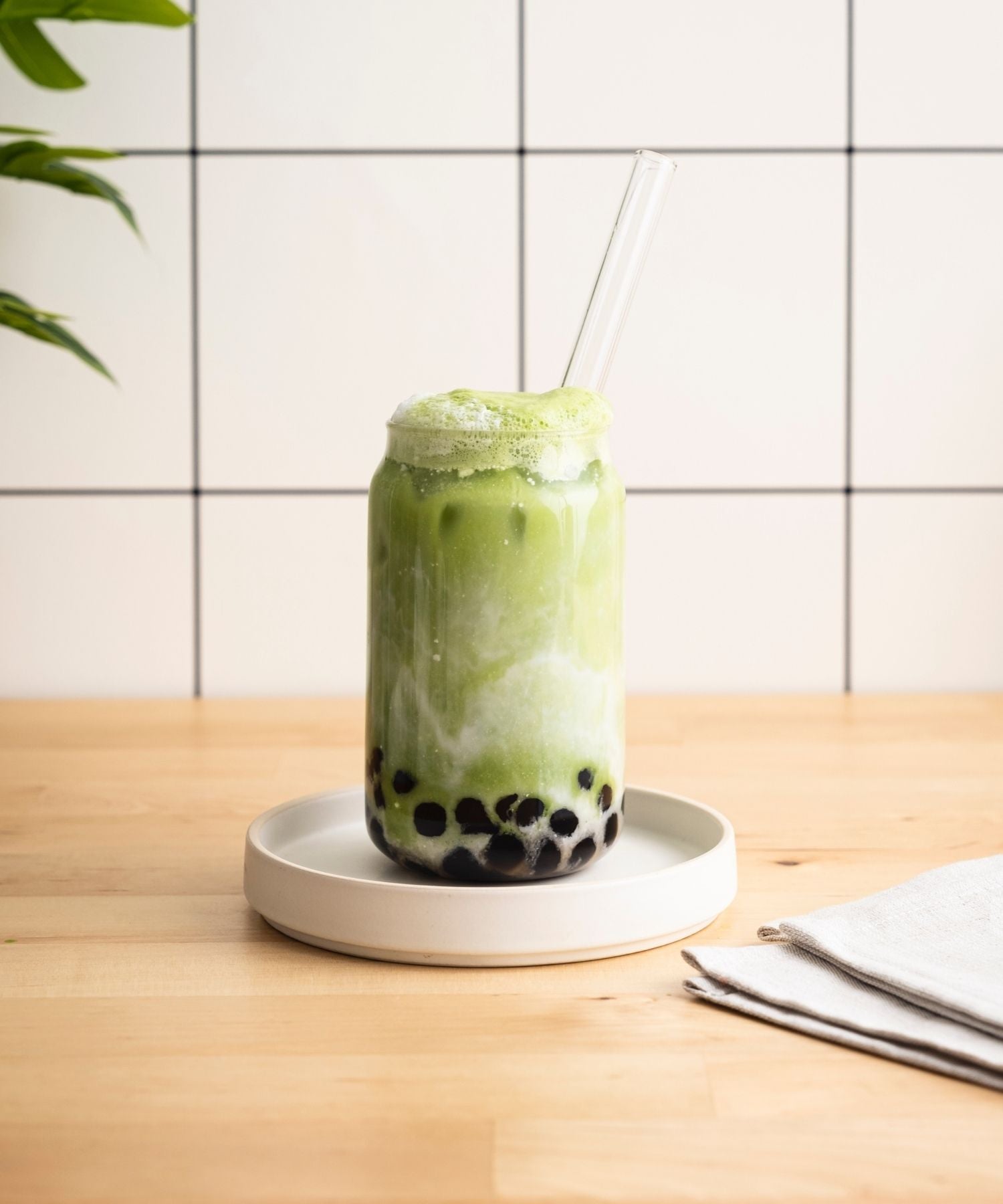 Matcha Bubble Tea
Bubble tea is an all-year-round favorite. Originating from Taiwan, bubble tea usually consists of sweetened tea with milk and the characteristic chewy tapioca balls, also known as boba. It's one of our favorite drinkable treats, but is often packed with refined sugars and heavy syrups. Enter our Matcha Mango Bubble Tea. Replace the refined sugar with the sweetness of a fresh mango, this creamy treat won't let you down.
INGREDIENTS 
½ cup tapioca balls

1 tbsp maple syrup or honey

Nekohama matcha shot

200 ml (¾ cup) light coconut milk, chilled

Ice cubes
METHOD
Cook tapioca balls (boba) following the directions on the packaging. 

Strain and pour your sweetener of choice. Let them cool slightly. 

Prepare a matcha shot. 

Spoon tapioca balls into a serving glass. (You might have some left)

Add ice cubes, milk and matcha.

Serve right away.
VEGAN - GLUTEN FREE - DAIRY FREE