Iced Matcha Mint Pistachio Frappuccino
Posted by Sanne Vloet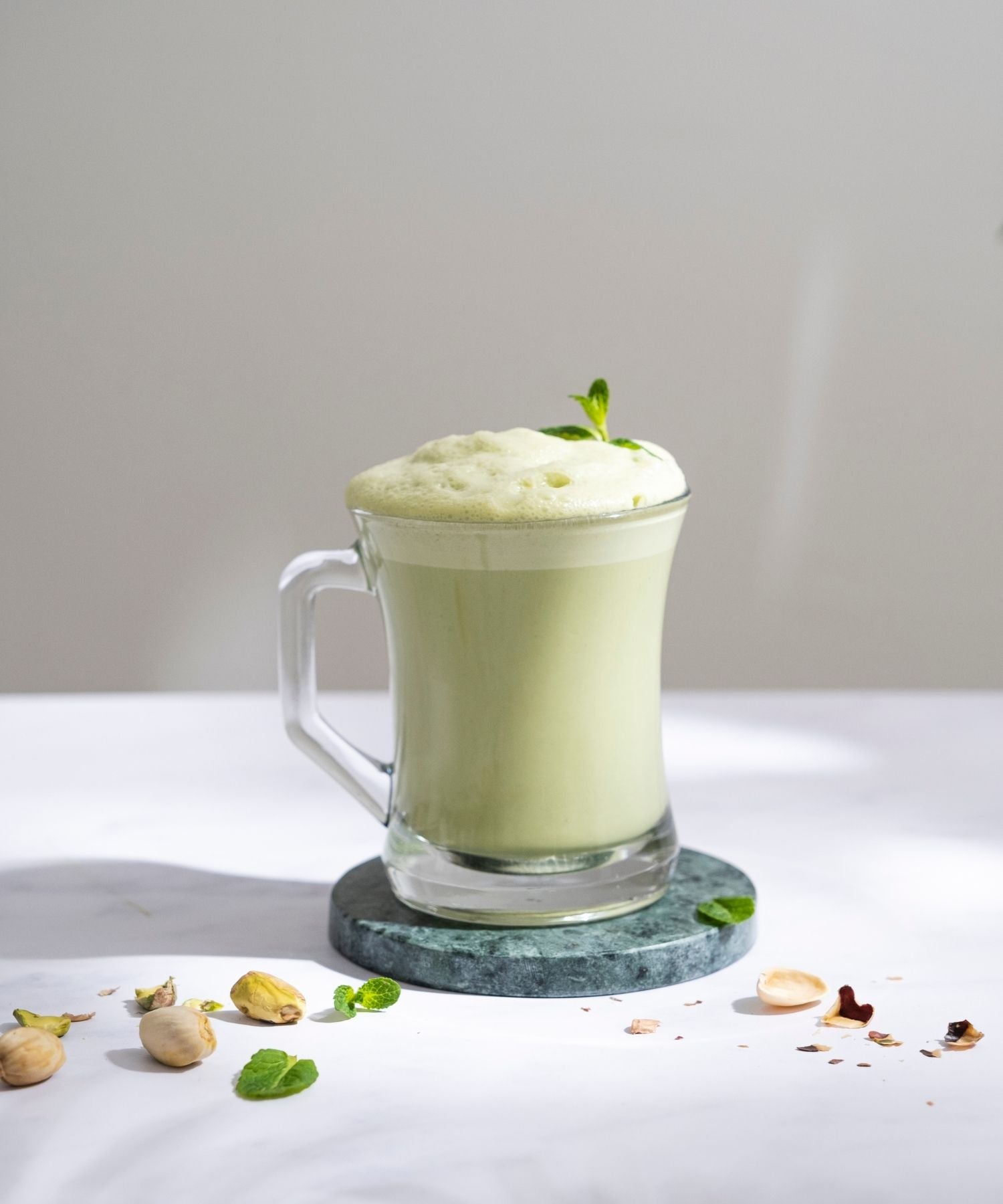 Iced Matcha Mint Pistachio Frappuccino
 A frappuccino that won't leave you feeling dizzy with a sugary high. A novel concept that we've proudly managed to figure out. And actually, instead of leaving you feeling full of cream and syrup, this Frappaccino will leave you feeling energized and calm. With only 5 healthy ingredients, we've found a way to satisfy that childhood "frap" craving and turn it into an antioxidant-packed drink for at home or on the go. Plus, mint, pistachio and matcha are a few of our favorite power greens and they taste even better when mixed together.  
INGREDIENTS 
Serves 1-2
Matcha shot 
240 ml (1 cup) coconut milk, light or regular
¼ cup fresh mint leaves
20g raw pistachios, shelled
20g (1 tbsp) honey
Ice
METHOD
Prepare a matcha shot and let it cool.
Place mint, pistachios, and milk in a high power blender and blend until smooth.
Add matcha, honey, ice cubes, and blend for another 30 sec. 
Pour in a chilled glass and serve immediately.
GLUTEN FREE - DAIRY FREE