Rose Hibiscus Matcha Latte
Posted by Sanne Vloet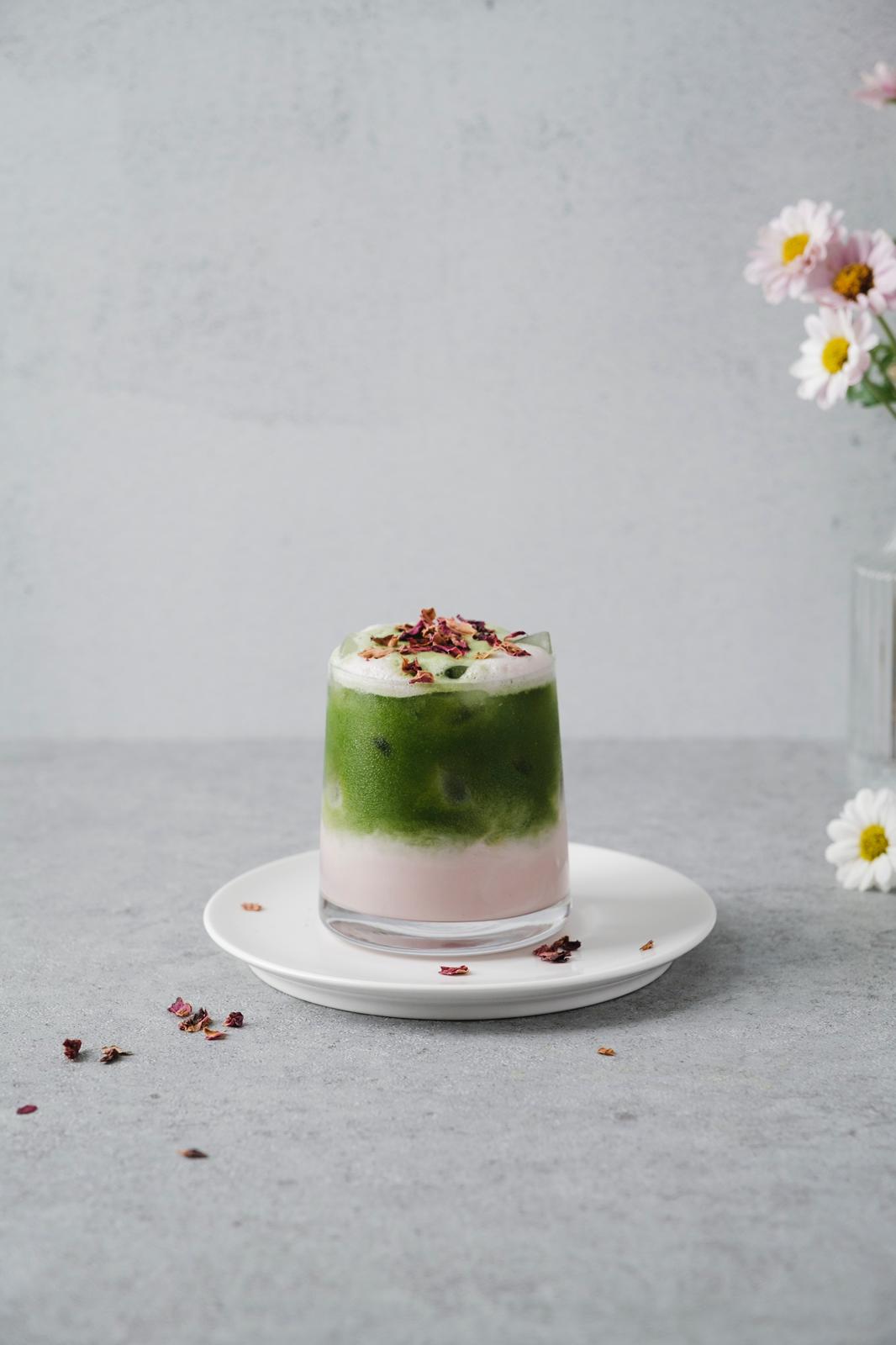 Rose Hibiscus Matcha Latte
A Rose Hibiscus Matcha Latte is a unique and flavorful twist on the traditional matcha latte. This drink combines the naturally sweet, non-bitter flavor of our matcha with the floral and fruity notes of hibiscus. It's sweetened with a touch of monk fruit. The end result is a beautiful, vibrant green latte with a delicate, fragrant aroma and subtle coconut flavor.  
INGREDIENTS 
100 ml light coconut milk
2-3 tbsp rose hibiscus syrup
2g Nekohama matcha
75 ml hot water
For the rose hibiscus syrup:
1 cup water
1/2 cup monk fruit sweetener
1/4 cup dried rose flowers
5g hibiscus tea
METHOD
To make the syrup, combine all the ingredients in a medium saucepan. Bring to boil and simmer for 20-30 mins until reduced in half. Strain and let it cool slightly, but not all the way. A word of warning - syrup made with regular monk fruit will crystalize as it cools down. The solution is to use cane or coconut sugar instead (the color will be more brown than pink then) or allulose monk fruit if you can find it.
In a cocktail shaker or mason jar, combine coconut milk and rose hibiscus syrup. Shake well.
Make matcha.
Assemble the drink - in a serving glass filled with ice, pour coconut milk mixture, and top with matcha. Garnish with dried rose petals. Enjoy!
VEGAN - GLUTEN FREE - DAIRY FREE