Matcha Banana Pancakes
Posted by Sanne Vloet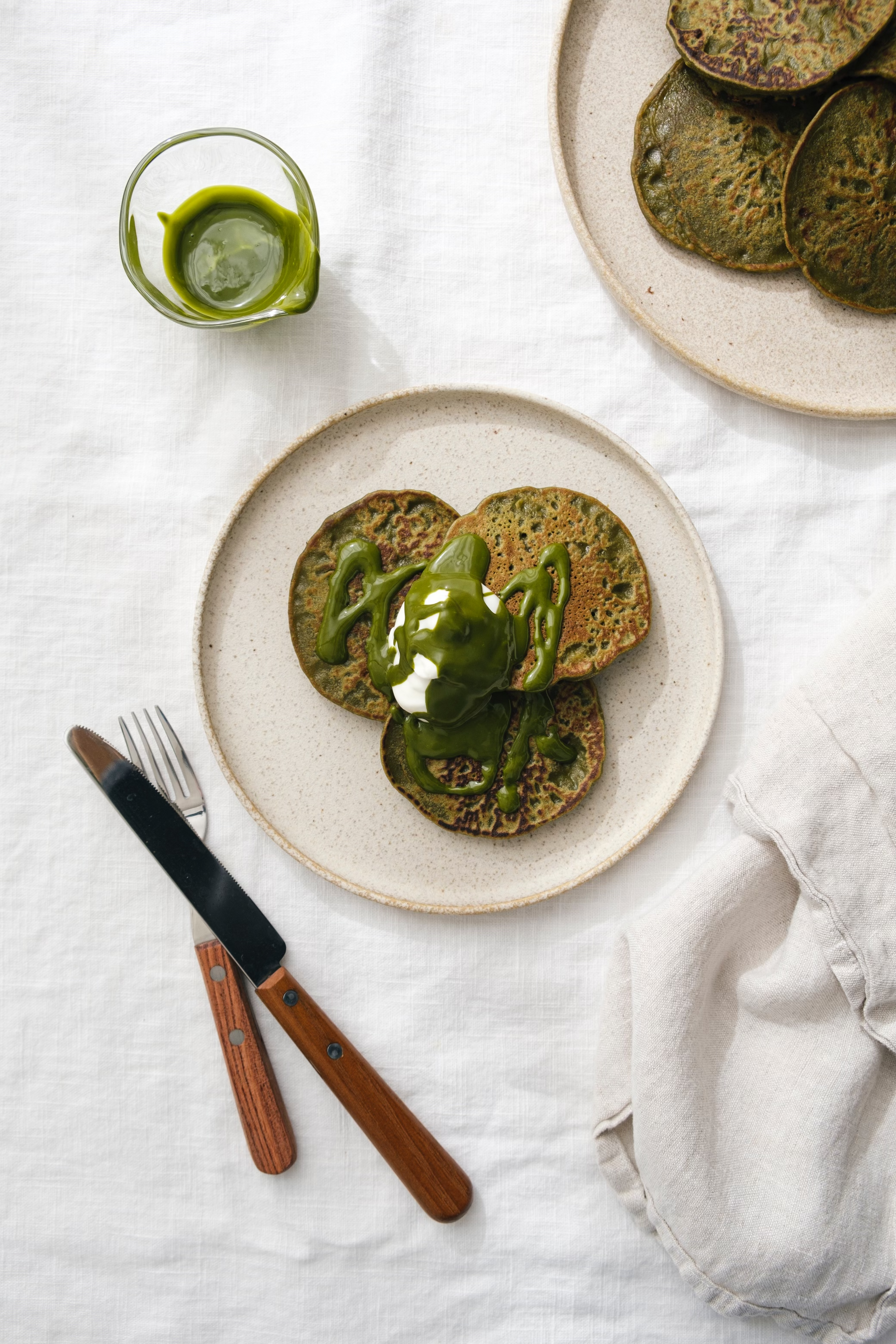 Matcha Banana Pancakes
The best way to begin the day is with matcha banana pancakes! Nekohama matcha is rich in antioxidants and contains long lasting caffeine, making it a great ingredient for a pick-me-up in the morning. This recipe is vegan and gluten free and requires minimal ingredients. Be sure to use a ripe, spotty banana because this will add an extra natural sweetness to the pancakes. Whether you're making these for yourself or for a crowd, matcha banana pancakes are sure to impress! 
INGREDIENTS 
1 ripe banana, mashed

30g gluten free oat flour

100g rice flour

2 tsp Nekohama matcha

1/4 tsp salt

1/2 tsp baking powder

3/4 cup unsweetened plant milk

1/2 tsp maple syrup 

splash of vanilla extract
METHOD
In a bowl combine all dry ingredients.
Add mashed banana and wet ingredients. Mix until combined. 
Scoop onto a lightly greased frying pan, flip when bubbles begin to form on top.
Serve with a scoop of dairy-free yogurt and a generous drizzle of matcha chocolate.
VEGAN - GLUTEN FREE - DAIRY FREE