Matcha Pesto
Posted by Sanne Vloet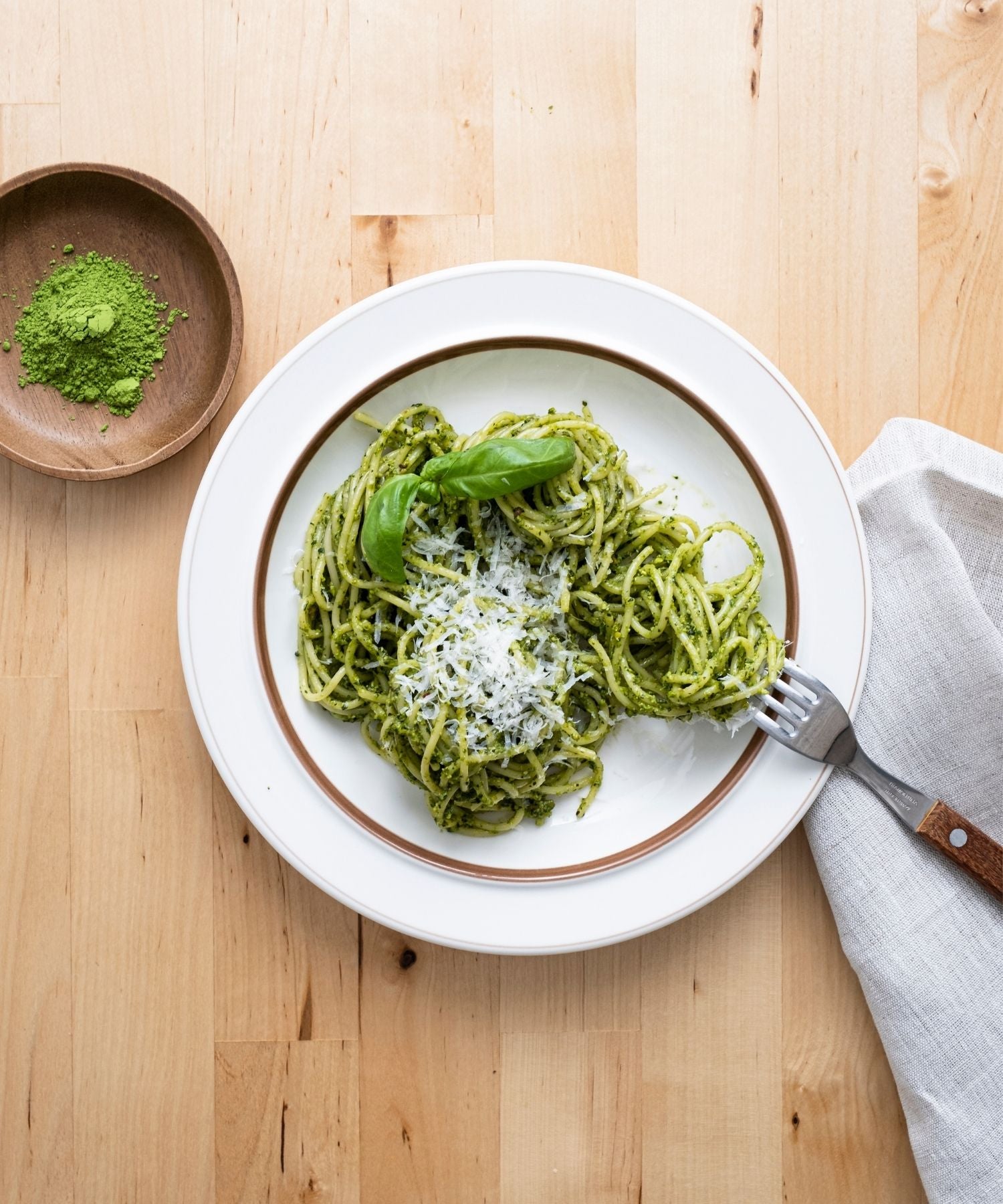 Matcha Pesto
Double the green, double the flavor. Pesto is a mouthful of bright summer. Combine it with our smooth, earthy and semi-sweet Matcha, and you've found yourself with a dangerous duo. Packed with basil, mint, spinach, matcha and pistachios, these magical green ingredients provide high levels of chlorophyll and taste incredible. When combined, you've got a versatile, beautiful green sauce for pasta, chicken or fish. You can even serve it on its own as a dip! It's just that good.
INGREDIENTS 
Serves 1
3g (1 ½ tsp) matcha
½ cup mint leaves, packed
½ cup spinach leaves
1 cup basil leaves, packed
1 clove garlic
¾ cup pine nuts and/or pistachios 
2 spring onions, roughly chopped 
½ cup EV olive oil
30g grated parmesan cheese (or vegan cheese)
Pasta for serving (gluten free pasta if you would like it gluten free)
METHOD
In a bowl of a food processor or blender, combine everything but the EV oil and parmesan.
Pulse until just combined.
With the processor running on low, gradually, add the oil.
Add parmesan and pulse a few times to combine.
Season with salt and pepper. Transfer to a jar.
To serve, simply add the desired amount to pasta and mix everything together.
Plate, garnish with pine nuts and basil.