Matcha Chia Seed Pudding
Posted by Sanne Vloet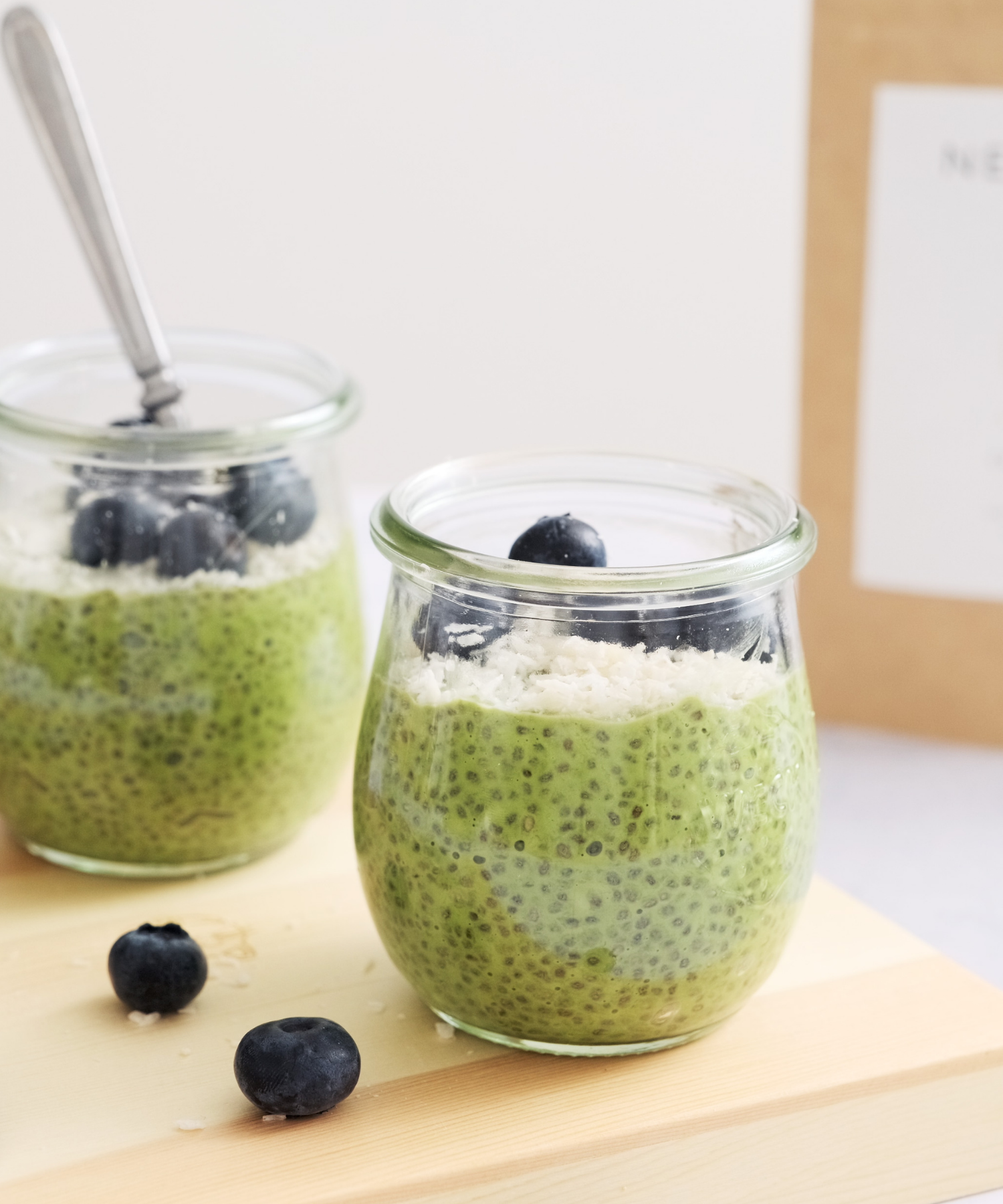 Matcha Chia Seed Pudding
Chia seed pudding is the perfect healthy breakfast or snack meal prep for the week. It's creamy, satisfying and loaded with protein, fiber and omega-3s and super easy to make. With our matcha spin on the classic recipe, you get the added benefits of sustainable energy and added chlorophyll which supports healthy skin and boosts your immune system. It's quick to make and lends itself to endless topping possibilities – berries, coconut flakes, protein powder – make it your own.
INGREDIENTS 
Serves 2
2 tsp (5g) matcha
1 1/2 cup (350 ml) light coconut milk*
Pinch of sea salt
1 tbsp (15-20 ml) maple syrup
1/3 cup (50g) black or white chia seeds
1/3 cup (30g) unsweetened shredded coconut
+ berries and/or more coconut flakes for garnish 
*if you only have rich coconut milk, then use 1/2 cup of milk and 1 cup
of water.
METHOD
Make matcha milk first. Warm up your milk slightly (to help matcha dissolve), pour small amount first and mix well until there's no lumps. Pour the rest of the milk. 
Add salt and maple syrup. Mix well. 
Add chia seeds and shredded coconut. Mix well. 
Pour into serving jars and refrigerate for at least 2 hours, better overnight.
When ready to serve, garnish with fresh berries and more coconut flakes.
VEGAN - GLUTEN FREE - DAIRY FREE